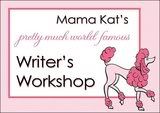 When you are a parent, you have to pick your battles.
Bedtime was my battleground.
Brian travelled a lot or he was at church meetings.
By the end of the day, my patience was thin
and so help me - you were going to bed!
I'm not sure how many times I marched up the stairs to deliver death threats or spankings.
But when I said, "Be quiet and go to bed," I meant it.
If you startied asking for 20 drinks of water, 10 stories, or started jumping on your bed and giggling - one of us was going to die.
When Parker was 3, Garrett 6 and Trammell was 8,
I resorted to switching up the sleeping arrangements
because Garrett was naughty needed more sleep.
Before leaving their rooms one night,
I gently explained threatened that it had been a long, long day,
Mommy was very tired and this was not the night for jacking around.
Everyone must should be quiet and go right to sleep or else!
Death was nigh!
My feet barely hit the bottom of the stairs
when I heard noise.
Was I not clear?
Smoke started coming out of my ears.
Flames were shooting out of my eyes.
My head spun around my neck three times.
And I flew back up the stairs.
I whipped open the door, ready to come unglued on the disobedient child who dared to get out of bed and make noise.
Just as I opened my mouth to unleash my anger,
I saw Trammell sitting on Parker's bed with a book.
"What are you doing?"
I could barely get it out without sounding like a possessed demon from hell.
All innocence and light,
Trammell held the book up and said,
"I'm just reading the scriptures to Parker."
Oops! I needed a time out and perhaps my own lashing!
Have you ever yelled at your kids for something they didn't do?
Apparently, a lot of us supermoms have.
I'm pretty sure this is the only time it happend though!
My little remembrance was inspired by

Big Mama Cass

.
It's one of the prompts at Writer's Workshop over at
Mama Kat's
place.
Head on over, take a look around and pick a prompt!